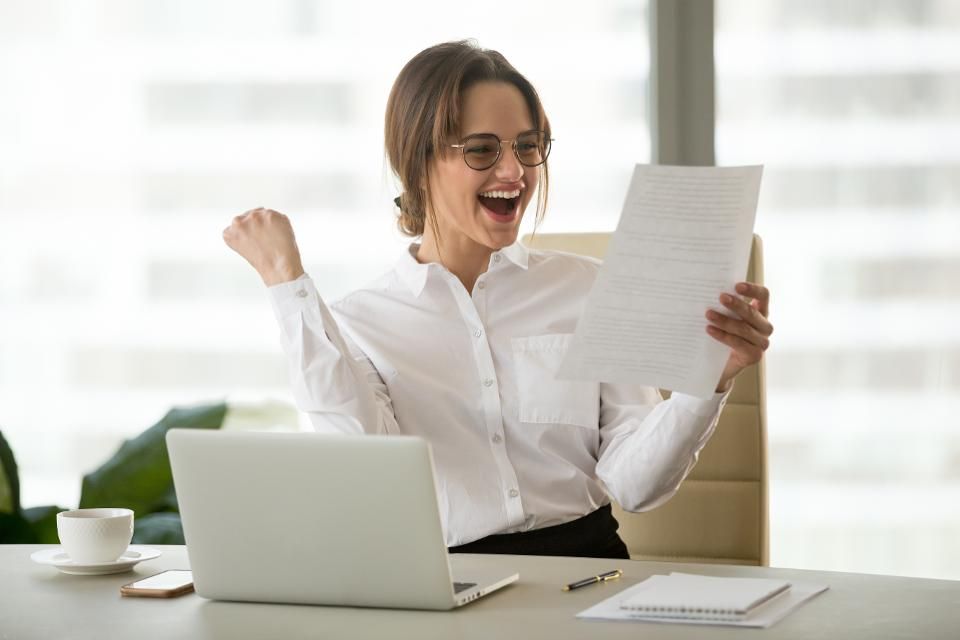 Client Comments
Simon prepared a resume and cover letter for a traffic engineering application for which I was ultimately successful. This was the first application I had used this resume and cover letter and it had an immediate success for me. The employer commented how impressed they were with the cover letter and that it was instrumental in securing an interview and finally the job.

Thiago Borges, Engineering Graduate

Thank you for the Resume, it looks perfect

Jayton Joseph, former Asian Pacific Auditor, Hyatt Hotel Group

Best resume I have ever had and I have been working fly in fly out for 25 years. Simon's easy to work with and no prob for back up. I would use again

Ward Robson


I think you have done a great job – fingers crossed I get a good job out of it. Thanks again for doing such a professional job.

Rhys Martin, Electrician


Simon helped me tailor my resume for a career change and showed me how to make it stand out, and how to identify and promote my fortes from previous roles that my desired new industry would be looking for. Excellent advice, got the job!

Steve Ryan
I had recently immigrated from South Africa to the Gold Coast along with my wife and son. I approached Simon for assistance with my Resume. Simon was highly professional as well as friendly and approachable at all times. He has also given me invaluable advice on how to approach job seeking from various angles. My resume is now 'up to the standard' from an Australian angle.
I would without any doubt use Simon Davies again if the need arises and most certainly recommend his services to all.
PS. I have already had interviews and currently undergoing a trial in the Real Estate sector.

Rodney Duncan
I Write Resumes That Give You An Edge?
It's a competitive game applying for a job.
It's not unusual for an employee or agency to receive over 100 applications for a single position.
Simon Davies at Gold Coast Resume Service knows how to create a resume that stands the best possible chance of you being invited for an interview.
How do I do this: As a qualified Career Counselor, I know how to identify your natural abilities and persuasively communicate this to an employer.
It is often not the best candidate that wins the job…. but rather the person who knows best how to match what they have, with what the employer is looking for.. and this is something that I am experienced and competent in.
I will creatively unwrap and match your skills and experience with the requirements of the type of jobs you are applying for.
As an award-winning business owner who has scripted and produced television and radio commercials, I understand personal marketing well.
And personal marketing is exactly what a successful resume is all about.
Questions – call 0481 333 415
I Would Like To Get to Know You
The primary role of a good resume writer is to represent you and market you in the best possible light.
The best way to do this is to get to know you well. This is usually done by meeting you in person to gather those details.
However 'meeting' over the phone or via Skype or Zoom is a close second and still works well.
The Process
I will gather detailed information about your work history, your natural abilities, aspects of previous roles you liked most, how you think you contributed best in previous roles and other related information. This is done in person or via a questionnaire (see options and pricing below).
This 'digging deeper' allows me to accurately identify the best way to represent your past and your future with an employer.
This results in a more persuasive and professional document and has greater appeal to an employer.
It will demonstrate who you are and how you will benefit them, which of course is what an employer is interested in.
What is the Purpose of A Resume?
To get a job?
Not Really?
The real purpose of a resume is only to secure an interview.
That's what I'm good at…producing resumes (personal marketing documents) that create a desire in the heart of the employer, to invite you in for a chat. Then it's up to you (more on the interview later).
Once you have secured an interview, you can just about forget your resume. From that point on, it's now the job interview alone that will win you the job.
What Sort of Resumes Get Interviews?
Resumes that are good at communicating how you would benefit the employer. Its really that simply!
And that is as much about knowing what to leave out as what to put in. Including using fewer words to communicate your message succinctly.
A resume is a personal marketing document that presents you in the best possible light and communicates why you would be good for the employer. And a resume that is not just the same as all the others they read. We need to make you stand out.
The goal is to match your desires and abilities with the needs of the organisation you are applying to.
This is really the key to successful resume writing – to unearth your very best skills, experiences and motivations, whether that be work-related or skills from other experiences…..then match them with what the employer is looking for.
It's quite an art to get right if you are going to beat the many other job seekers you will be competing with.
About Me- Simon Davies Career Counselor
I have been involved in career counseling and resume writing for over 15 years. I have a Diploma in Career Counseling and Certificate in Vocational Assessment. I thrive at helping people realise their full potential in career and life and have . .. (more)
Resume Options & Costs
The pricing is reflective of the amount of time for the resume interview and to create a draft the final document.

There is an advantage in meeting face-to-face as this allows me to get to know you in a way that a phone call or Zoom meeting may not achieve.
Face to Face or Zoom or Phone Interview
This involves a 60-90 minute information-gathering meeting via Zoom (or in person on the Gold Coast) where I will ask questions about your work history, the skills you enjoy using, where you feel you contribute the most, etc.
Then a draft document is created, proof-read by third party and submitted for your perusal.
Any edits are implemented and the final documents (MS Word & PDF) are sent to you.

Payment is made in person at the time of the first meeting (Cash, Visa, Mastercard, Paypal, Direct Deposit)
Cover Letter
Cover letters are a critical part of a job application.
In some ways, they can be more important than the resume itself as they will usually be the first document looked at.
If the cover letter doesn't stack up, the resume may not even get looked at.
A cover letter allows you to inject aspects of your personality that you often can't express in a resume and to head off any objections that may be evident from your work history or other issues outside the scope of the resume.
*when purchased with resume
Additional charges apply for middle to upper-level management roles, selection criteria, and LinkedIn profiles.
All Resumes include the following:
Either 60-90 minute resume consultation face to face on the Gold Coast or via Zoom and follow up phone call (see above for options and pricing).
Preparation of layout and design using the latest industry-accepted designs and formatting.
Keyword targeting where appropriate to meet the needs of

Applicant Tracking Software (ATS)

used by many recruitment agencies and some employers.
Research has shown that because of the high volume of applicants for many positions, most employers and recruitment agencies initially

spend little more than 20 seconds looking at each resume before deciding if they will read further,

that's after going through the ATS software culling process.
If during that first 20 seconds they are unable to see anything that will catapult your resume into the 'second look' category, then it will probably never be looked at again. What you say, the words you use to say it, and how it is aesthetically presented to them is critical in going to the next level of securing an interview.
Compiling and composing of the first draft (and cover letter if applicable).
Draft submission with unlimited follow-ups by email or phone for editing and fine-tuning.
Digital copy in MS Word (and PDF if required). Hard copies are available on request. I will discuss with you why hard copies may be more successful than digital and how to implement this strategy during the application process.
You also have access to my job interview question and answers information, which I believe you'll be needing very soon. I also verbally provide some personalised job search and interview tips
Turn Around Time: usually 3-4 working days once I have all the information I require.
Additional Fees: a Rush Fee of $75.00 applies for resumes required within 48 hours – if I can fit it in. Home or off-site visits: $45.00
Please call me if you have any questions.
Phone 0481 333 415
If a new resume results in a better job offer (or securing a job faster) resulting in an increase in income, then it's money well spent and may be worth many times the investment you make now.
Terms and Conditions
*Clients should comprehensively proofread their resume before submitting for a job application. It is a client's responsibility to ensure all details on their resume are accurate.