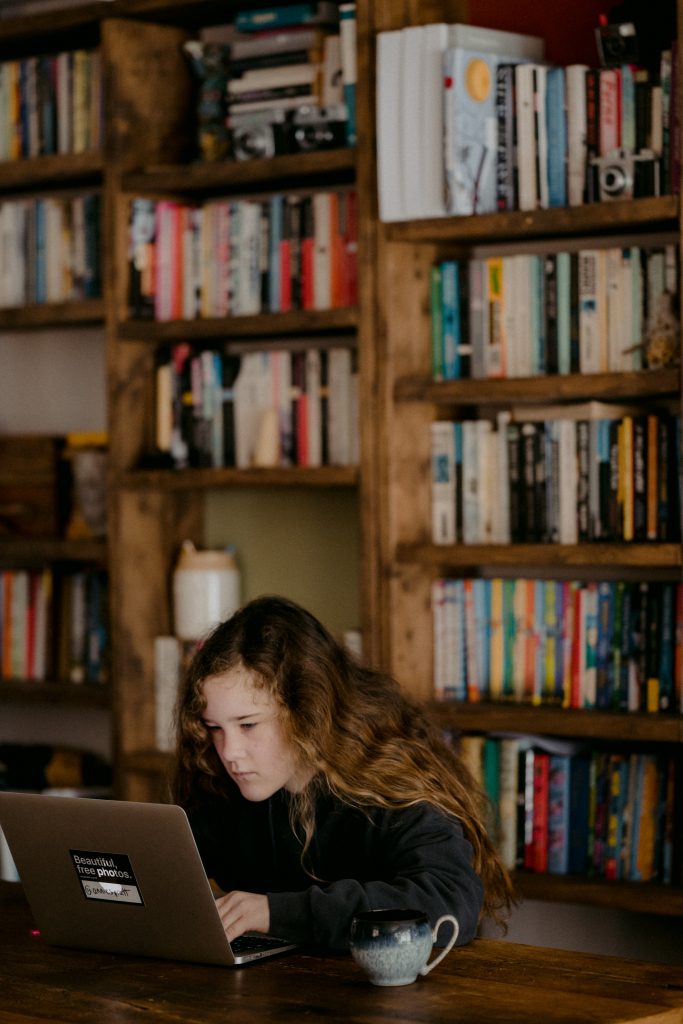 I know a person who works for JP Morgan who managed to get a degree without going to college.
He got a job as a technical analyst trader, a role that surely requires a degree – doesn't it?
He did it by getting his own degree.
He became extremely competent at market trading through self-learning (you can learn almost anything with online learning platforms such as LinkedIn Learning, Coursea, Udemy, Youtube, and online universities).
After doing some networking, he arranged a meeting with management personnel at JP Morgan. They were surprised by this man's knowledge and skills and consequently offered him a job. His boss later commented that his knowledge and expertise in trading were greater than most of the graduates he employs.
According to a Forbes report, 48% of employed college graduates are in jobs that require less than what they are qualified for. Other studies have shown that 50% of college graduates said they would select a different degree if they had the opportunity to choose their education path again.
With this high chance of selecting the wrong college degree, here's a novel way of being able to apply for jobs that normally require a college degree but without actually going to college.
This approach is not for everyone, but if you aspire to a career that requires a degree, but you either can't afford it or for some other reason can't go to college, this alternative approach could be for you.
Large Debt, Poor Job Prospects
As a career counselor, I come across a lot of college students who have recently finished a degree and realize that the piece of paper they have in their hand is not getting them the types of jobs they hoped for.
Many students are walking out of universities these days with a very large debt over their heads and often struggling to find a job.
And in many cases, when they do get a job, the pay rates are less than impressive considering they may have spent $50,000+ studying.

A Creative Approach to Convincing an Employer You Have the Qualifications
So imagine this, you see an advertised* position that requires, for example, a business degree.
You don't have a business degree but what you have done over the last 1-2 years was to spend a good part of your waking hours diligently completing and logging a self-study program in the business.
*Actually I don't even recommend you wait for a job advertisement to appear.
Your chances will be even better by simply sending off a resume, cover letter, and your extensive study log and notes as soon as you are ready.
As mentioned above, as part of your home study business degree, you should include intensive research on the main employers within your city who you think you would like to work for.
Let's say you send your resume and cover letter to the employer, explaining that although you don't have a degree in business, you have something that you feel is just as valuable if not more so. (One of the problems with studying for a business degree at College is that you are forced to learn a lot of things that may not be pertinent to the job you seek and may not particularly interest you. Conversely, you never get to study some of the specific areas that you may be passionate about).
You explain in your cover letter that for say the last 1 to 2 years, you have been involved in a self-study business program and you briefly outline the areas that you have studied.
Then you enclose a very detailed study log of dates, times, and other details of your business study including online courses, authors, book titles, references, conferences you attended, etc.
For each area you study, you provide a summary of what you learned and found most interesting (this would likely be study outlines that you have already completed for your own use).
As well as your hard copy resume and cover letter, which you send in a large envelope/package, you also include these professionally produced study logs and notes which could amount to 50 pages or more.
Now clearly the employer is not going to read it all.
But you have done a couple of things with your job application that could considerably improve your chances of landing an interview, such as:
You have stood out from the crowd.
You have gained the attention of the decision-makers. As anyone who has studied marketing will tell you, this is the first thing you must do in any marketing campaign.
And of course, applying for a job is indeed a marketing campaign (i.e.) the marketing of you.
You have demonstrated tremendous initiative and self-motivation.

These are the two prime character traits all employers seek.
There is little doubt in my mind that an employer who opens your application would find it difficult to ignore (I recommend you don't send it by e-mail, the courier is likely to have the best effect). You would outline to the employer why you have chosen this study route, emphasizing the fact that it has allowed you to study the things within the business that you are truly interested in and passionate about. And at the same time, you have demonstrated to the employer one of the keys to successful business profitability: achieving the same or better results while dramatically reducing expenses (you probably just saved $50,000+). Will it guarantee you an interview?
No.
But because there is no legal requirement for the company to employ someone with a business degree (that requirement in the job advertisement was simply to cull out applicants who didn't have the required business knowledge and to keep the application numbers down). All other things being equal about your application, I think that because of this creative approach and demonstration of self-motivation and your application of good business principles to your study plans, your chances of gaining an interview would be good.
Passion
You will probably be the only job applicant that has studied the niche subjects that they are truly passionate about. Other college graduates will have been force-fed into areas that they may not be particularly interested in; they had no choice.
Many employers will tell you that one of the most attractive attributes you can bring to a new job is a passion for the type of work the employer is offering. As you work through your study program, you will be researching organizations within your city that match the type of work you are learning about and would love to do. Passion and enthusiasm for that type of work are also something that will be picked up during a job interview.
Snippets of this research can be included in your cover letter and resume.
Most employers will be impressed with any applicant who can clearly demonstrate they have immense knowledge about the organization they are applying to.
Another option here is rather than just send off your cover letter, resume, and study log, try to arrange a meeting with the person who has the authority to make hiring decisions at one of these organizations.
Recommended Reading:
2. Academically Adrift: Limited Learning on College Campuses